Web-to-Lead Content Block
When designing a landing page, you may come across a content block called Web to Lead. This is actually a very important page content type that allows you to generate leads from your landing page. This feature basically adds a web-to-lead form to your landing page. Let's see how.
Drag the Web to Lead content block to the landing page.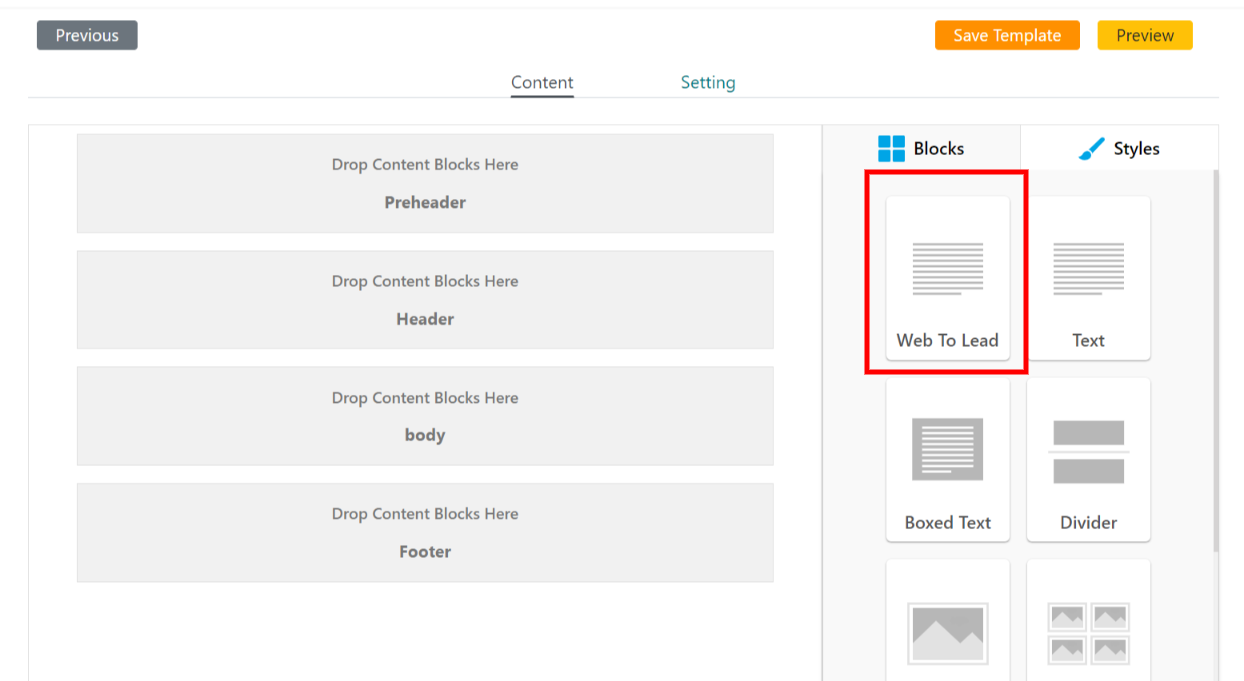 Hover your mouse over it and click on Edit Block.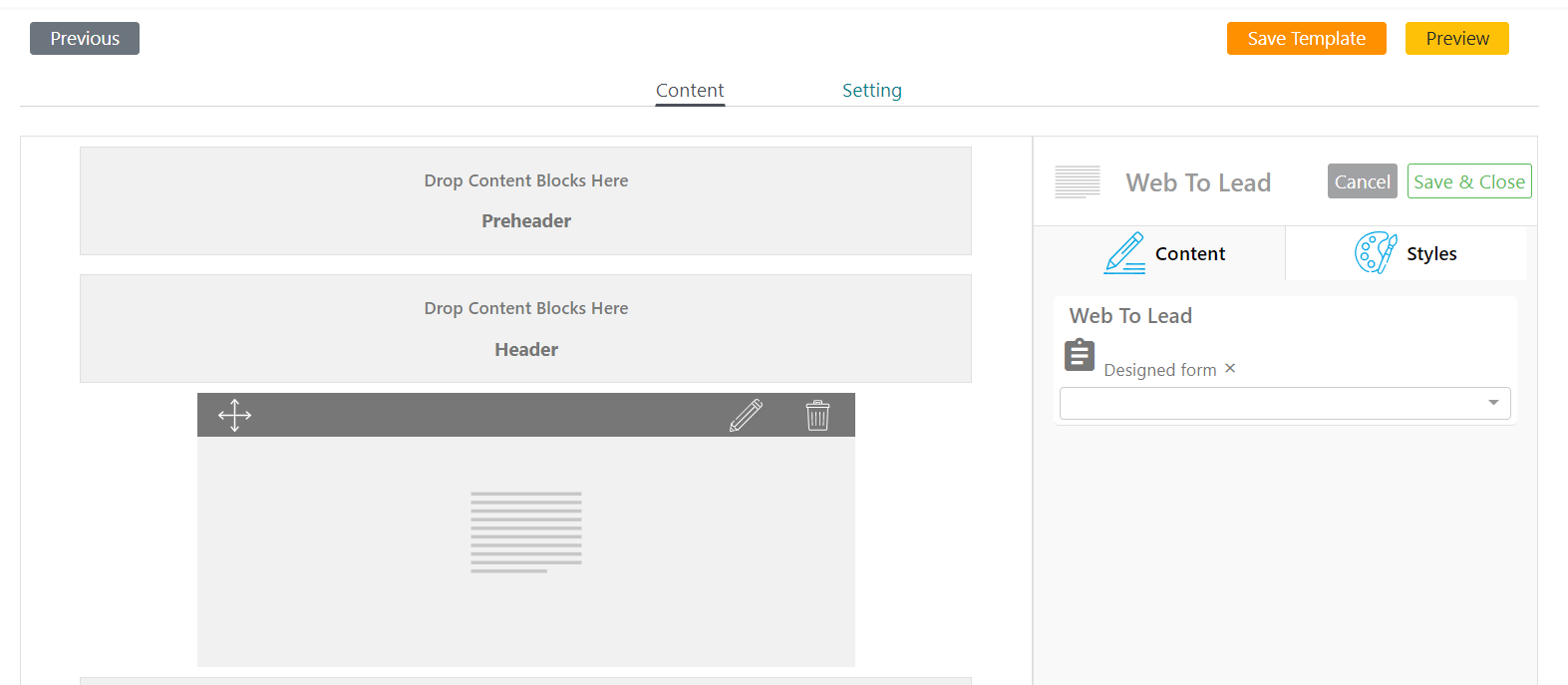 On your right and from the drop-down menu, choose a web-to-lead you have created previously.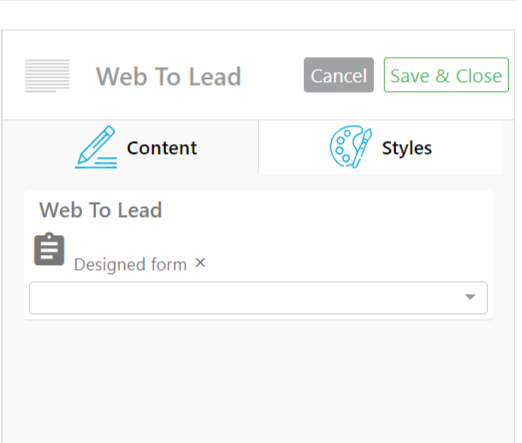 Click on the Styles tab to customize the appearance of your form and the Submit button.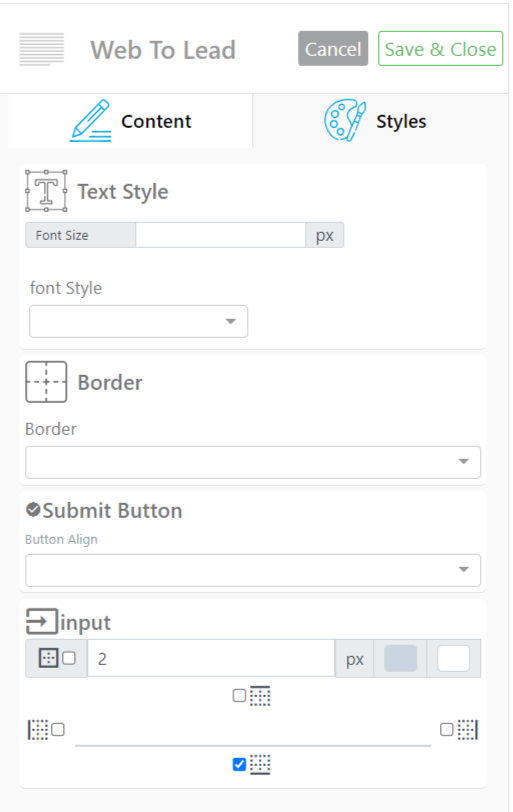 Once you're done, click on Save & Close to add the web-to-lead to your landing page.