To get most of RunSensible's features running, you need to integrate and verify your email address. That lets you send marketing emails as well as appointment reminders and other essential emails. You can send emails from your different email accounts directly from your RunSensible tool. You can also share an account with your team members. For example, if you have multiple support agents, they can all share the same inbox and attend to your customers' questions.
Let's set up an email account together. On the top right side of your screen, click on Settings.
On the left sidebar, click on Emails and then click on Email Accounts.

Any email accounts added will be shown in this list. Let's add a new one by clicking on Add new account.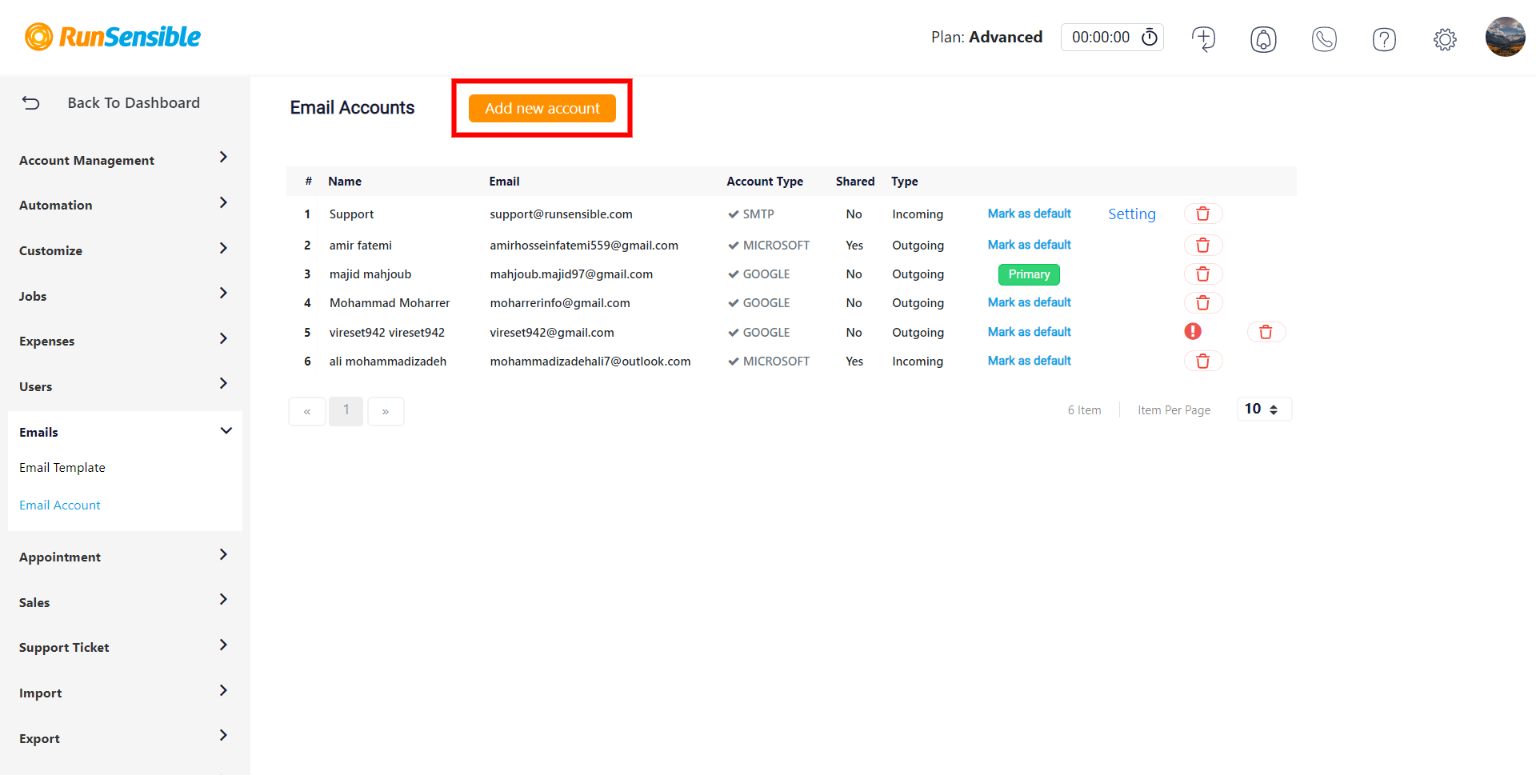 Here, you can choose whether this is a shared or personal account. You also have to choose if you want to manage incoming and outgoing emails or outgoing emails only.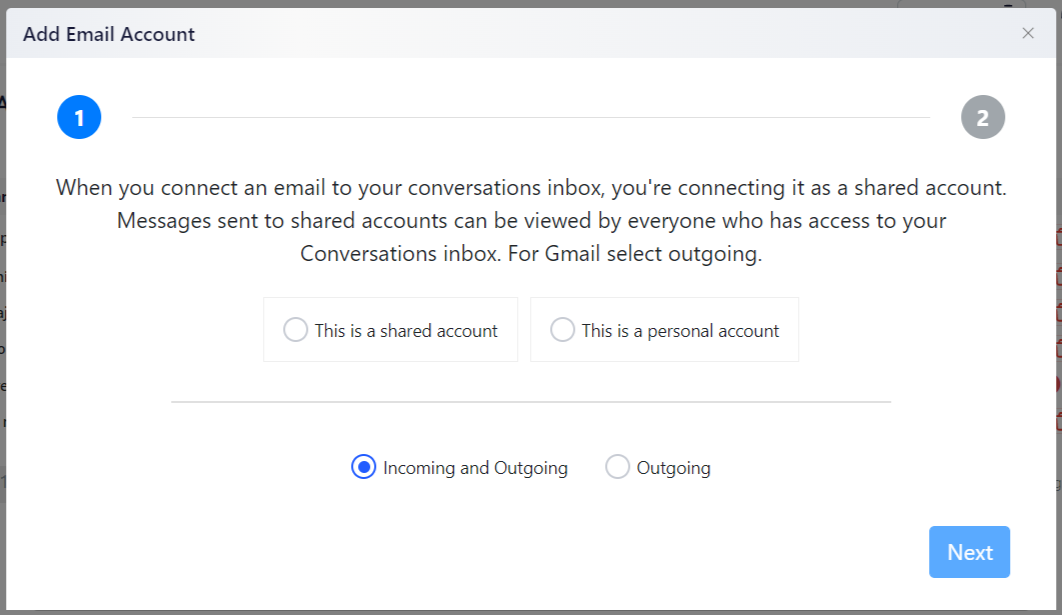 The outgoing option allows you to add a Gmail, an Office 365, or an SMTP/IMAP account, while the incoming and outgoing option allows you to add an office 365 or an SMTP/IMAP account. Choose whatever option best fits your business .