Each lead has a profile of their own where you can see everything related to them. You can see an overview of their personal information, tasks related to them, their lead status, and appointments. You can also contact them directly from their profile.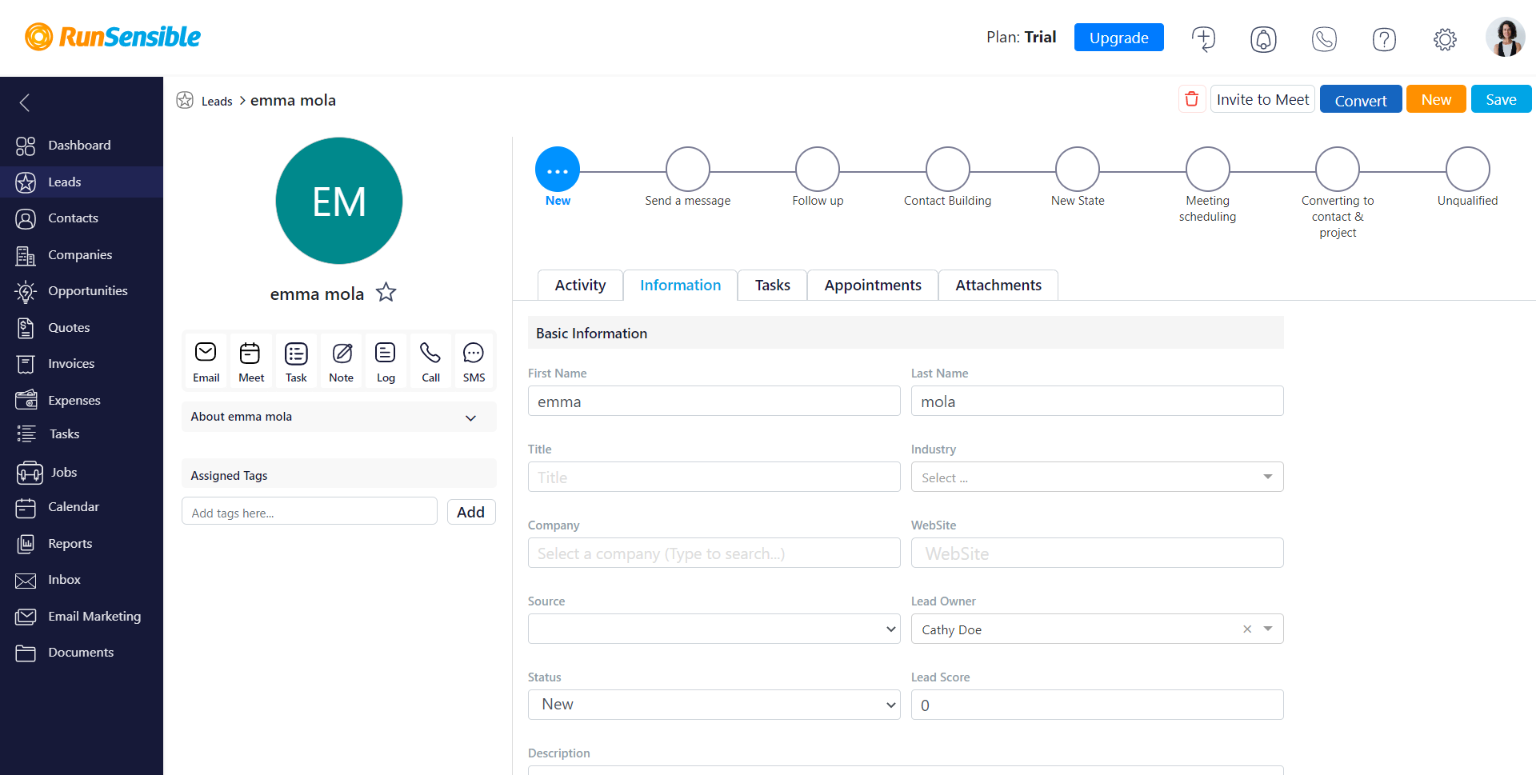 On the left side of a lead's profile, you can see their personal information. This panel also allows you to:
Send them an email
Set up a meeting with them
Assign a task related to them
Write notes about them for yourself or your team members
Call or text them
And finally, you can see all your contact logs, every email, call, or text message.
You can assign tags to them to find them later through filter search.
If you click on the  button, you can add them to your favorites list.
And well, you can also add their picture!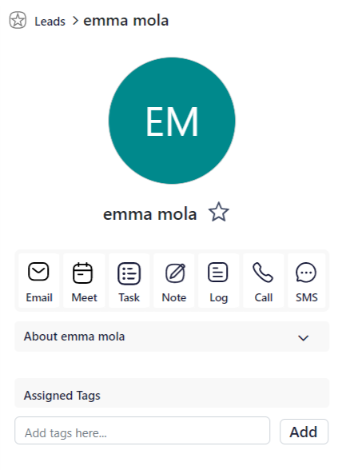 On the right side of your lead's profile you can see their lead status. Every time the lead proceeds to the next level on your sales pipeline, you can update the status and keep track of the process.

You can also see an overview of activities the lead is going through.

On the Information tab, you can add as much information you have of your lead.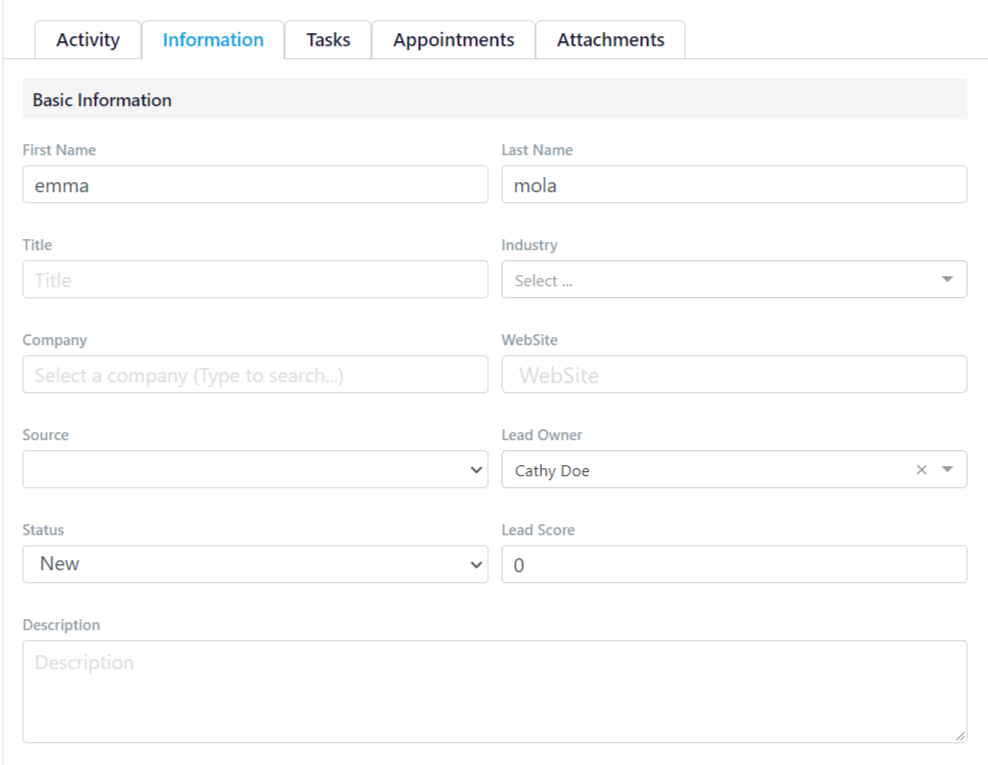 Under the Tasks tab, you can see the list of tasks associated with the lead and even start a new task.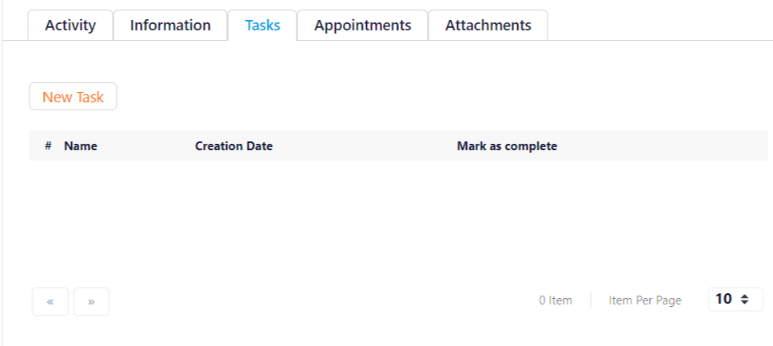 The Appointments tab will show you every appointment you have with your lead and allow you to set a new meeting.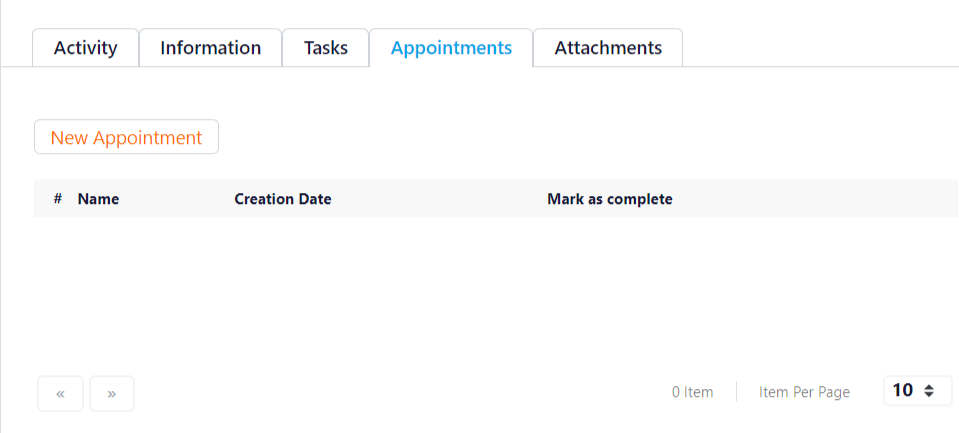 The Attachment tab is an interesting one. Every sort of document associated with this lead will be listed here. Contracts, invoices, quotes, you name it.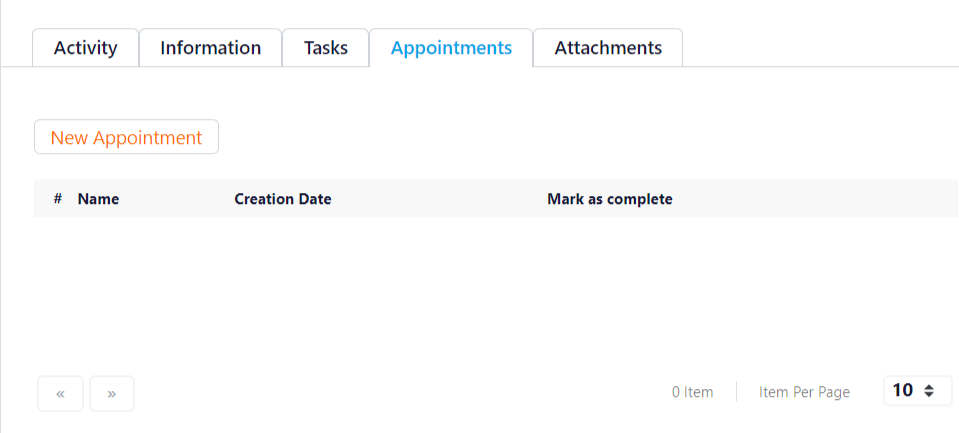 You can add them directly from your RS documents or import them from your computer or cellphone. Even if you have a photo of a document, you can upload it with Image Preview.