Quotes and Invoices have three default templates that can be edited.
Let's go to Settings from the top right side of the screen.
Under Sales, click on Invoice/Quote Templates.

These are the three template styles. Click on Edit to modify one.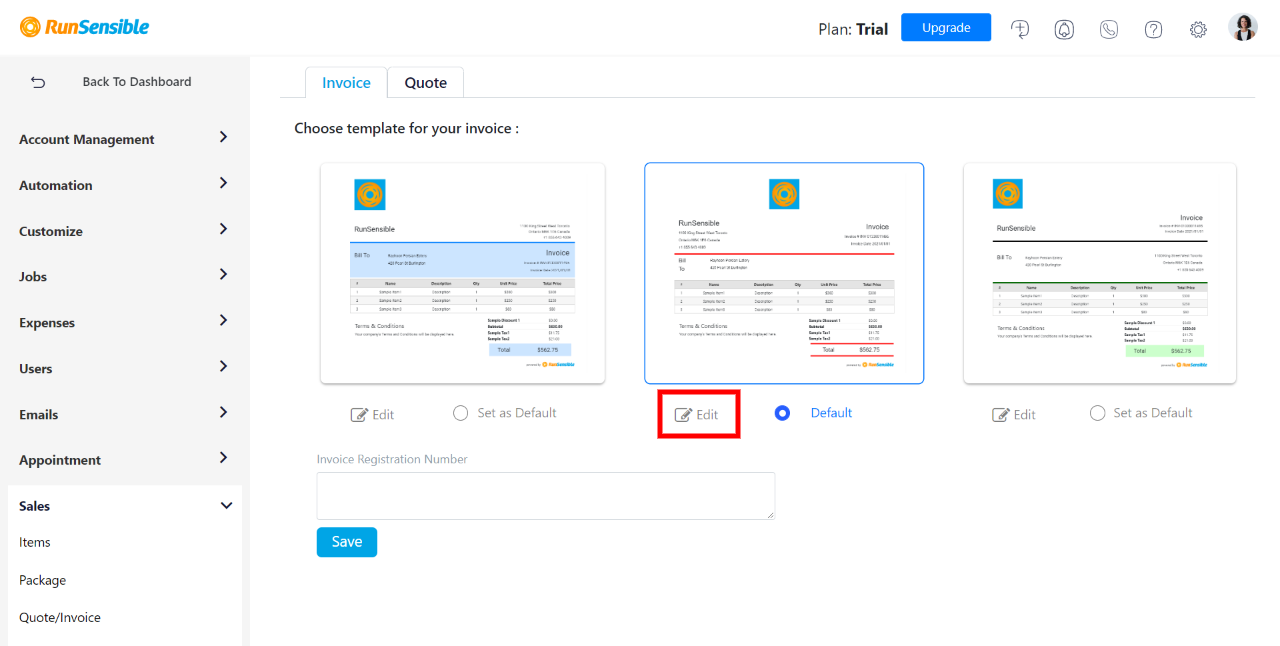 You can remove or modify details on a template.
You can change text and background colors.
You can change the logo position.
And, you can choose what parts of information you want to show or remove.
Once you're done with editing, click on Preview, and when you are satisfied with the results, click on Save.
You can also make a template your default template by ticking the Set as Default option on it.