RunSensible is all about saving you time and money while making your tasks easier to handle. That's why we've made it possible for you to integrate Google and Microsoft calendars into RunSensible. That lets you see all your meetings and appointments in one place – but that's the least of it. By integrating your calendar, you will unlock RunSensible's features, empowering you to create online booking calendars, automated appointment follow-up, and much more.
On the top right side of the screen, click on Settings.
On the left sidebar, click on Appointments and then on Calendar Integration.

All your calendars will be listed here. To add a new one, click on Add new calendar.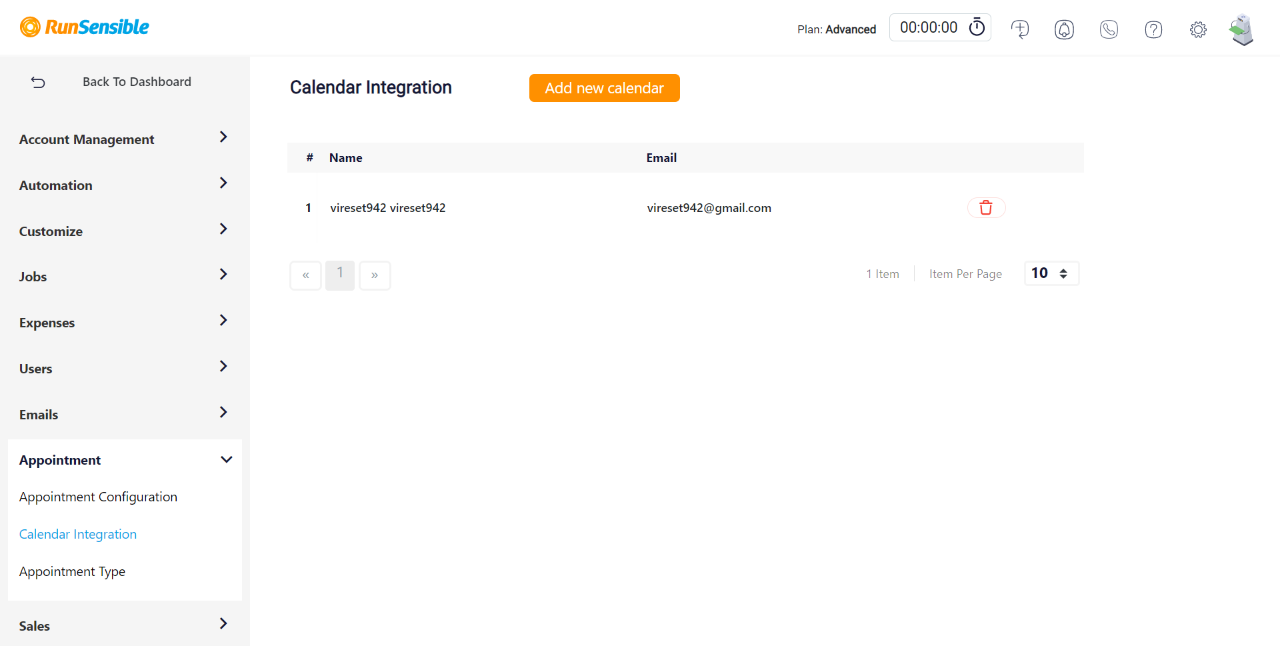 First, you have to choose if the calendar is personal or if you wish to share it with your team members. Choose your preferred option and click on Next.

Now you can choose to integrate a calendar from Google Calendar or Office 365. Choose your preferred option, and your calendar will be added to RunSensible.