RunSensible is all about organization. We made it easy for you to organize and categorize all your business documents. For example, you can classify your leads by where they come from. This information is especially useful for your marketing campaigns, metrics, and KPIs.
There is an Information tab on any Lead profile where you can enter every bit of personal information from your lead. Under the Information tab, head over to the Basic Information. There is a drop-down option called Source. The Source is a list of all the places you can draw in leads from.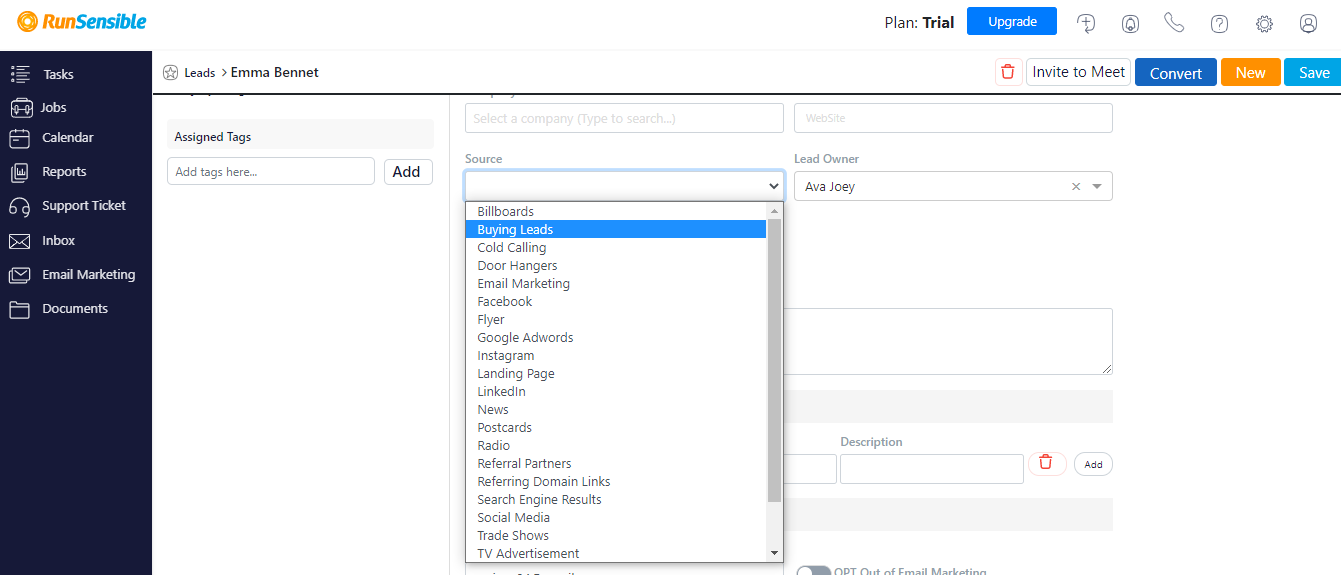 Now you can choose the source of your lead.
This list is a default source list. You can edit it to add or remove the sources from which you find leads and prospects. On the top right side of your screen, click on Settings.
On the left sidebar, choose Customize and then click on Source.

This list is the default lead source list on our tool.
The arrows on each source will let you move them up and down the list. For example, you can use this option if you want to prioritize your sources.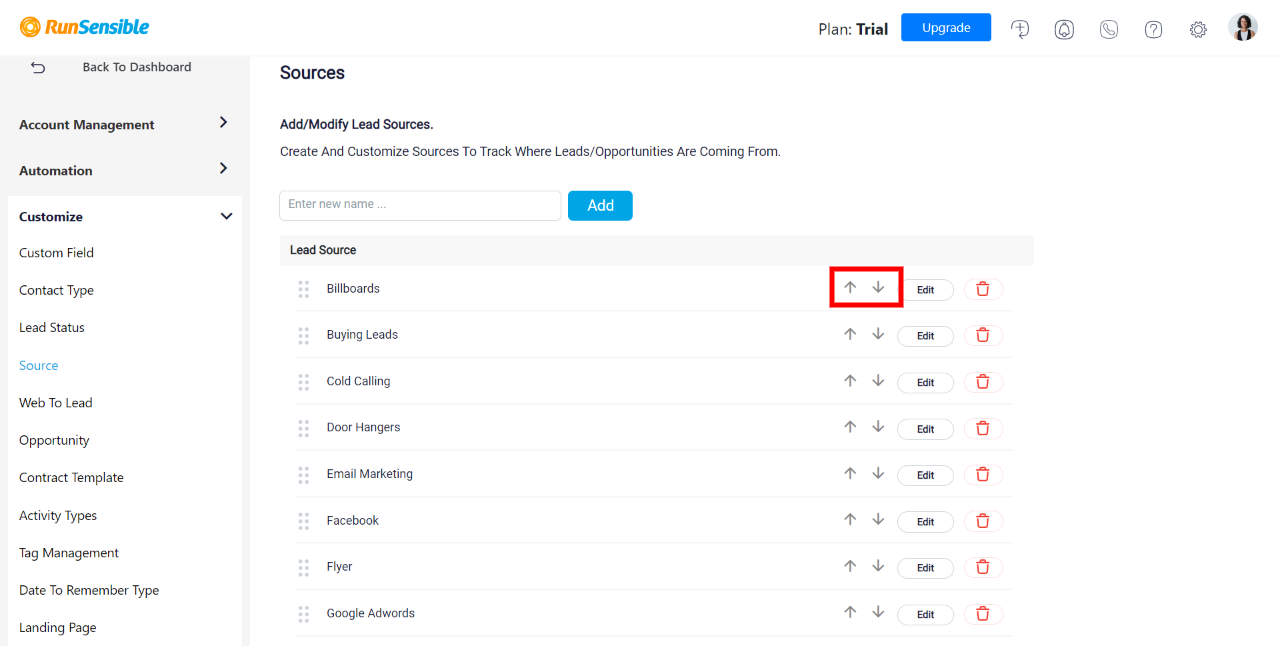 You can remove each source or edit its name.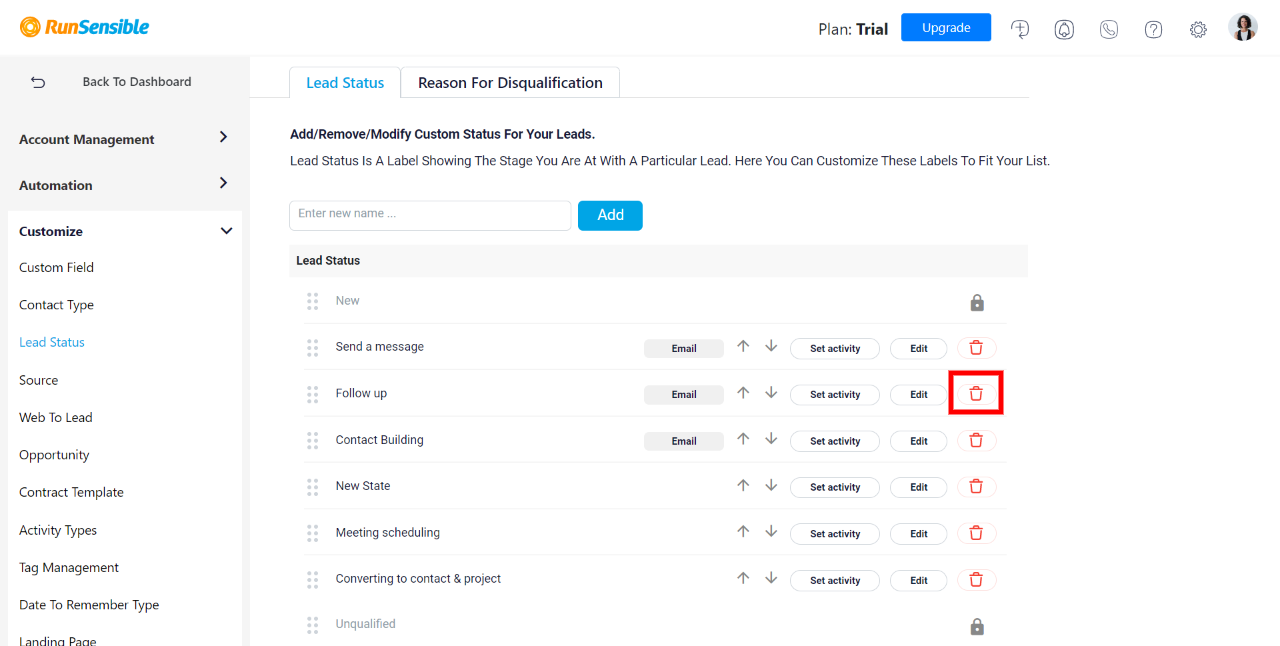 When you want to add a new source, head down to the bottom of the list, write the name of the new source in the blank area and then click on Add.