Selling your products or services in packages is a great promotion to increase sales and clear out your inventory. There are different types of package promotions like two for the price of one or Mother's Day packages. RunSensible gives you the option to create packages with your items. You can then add the package to your invoices.
Let's start by going to Settings from the top right side of your screen.
On the left sidebar, choose Packages under Sales.

To create a package, click on Add Package.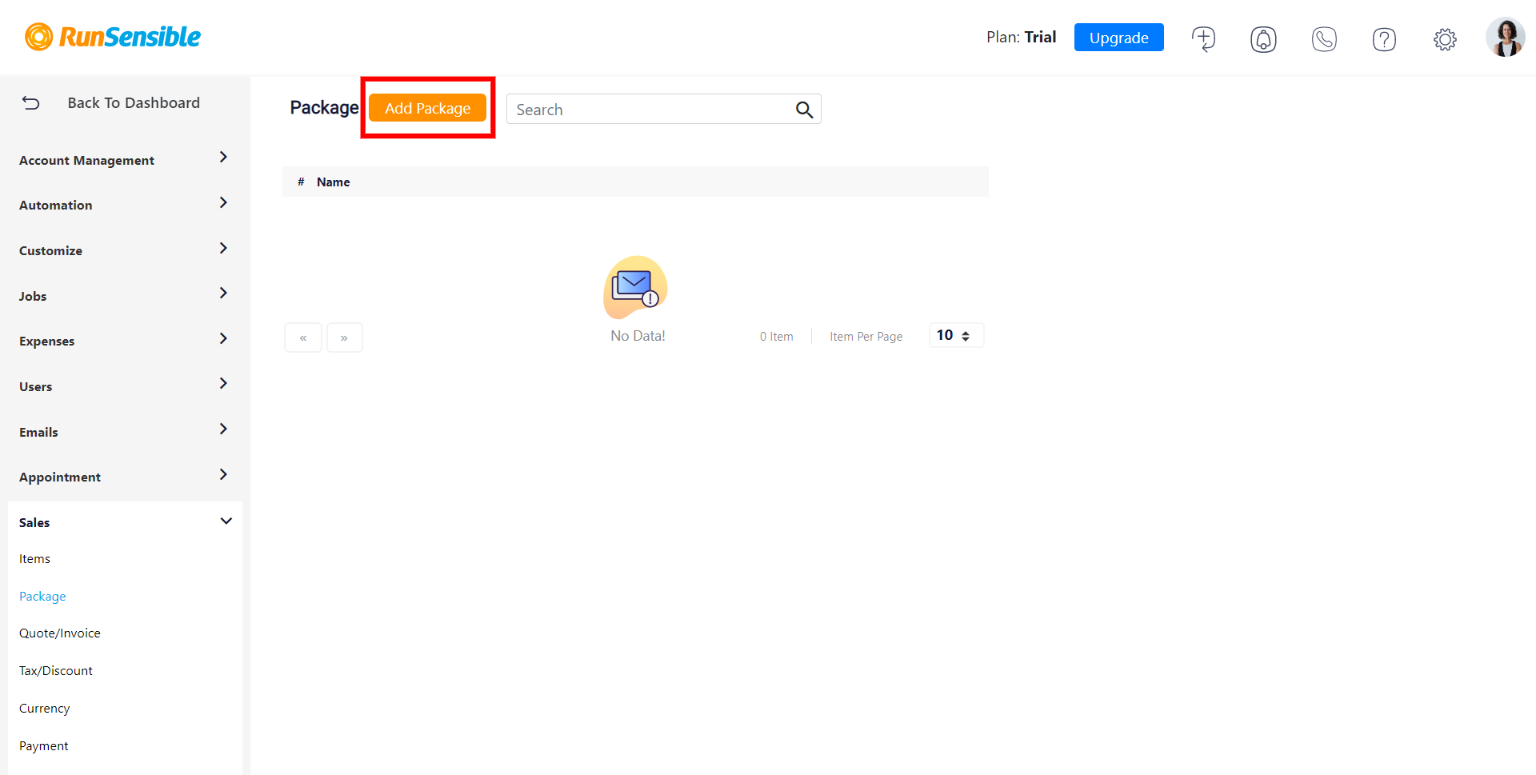 Give your package a name. Add any applied terms or descriptions about the package.]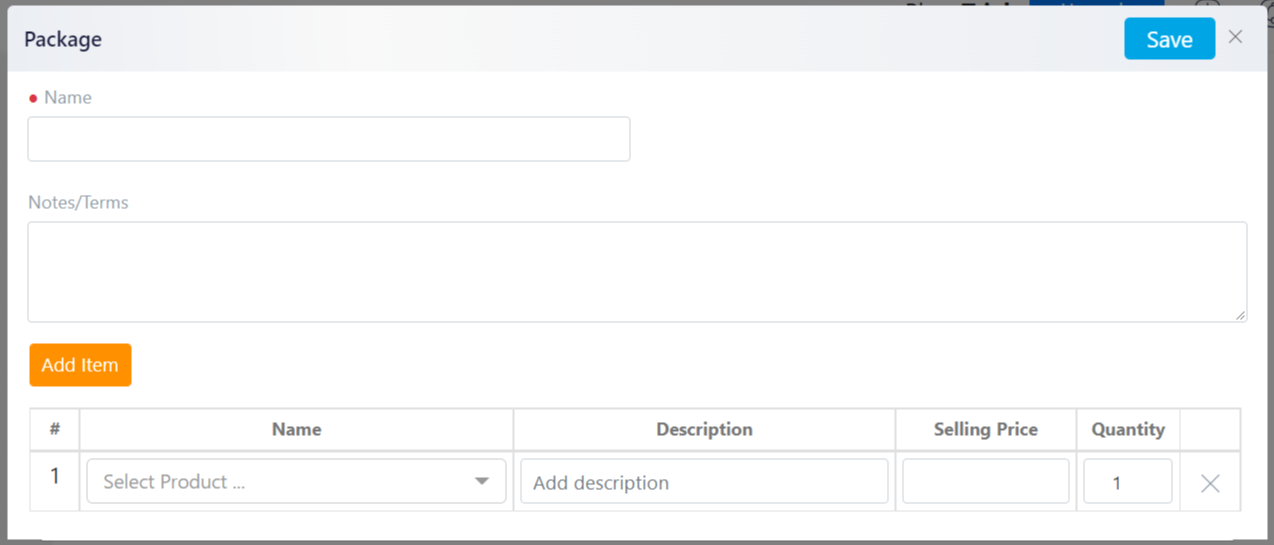 You can add one item by default. Click on Select Product … and then give a short description, and edit the price and quantity.

You can click on Add Item to add more products.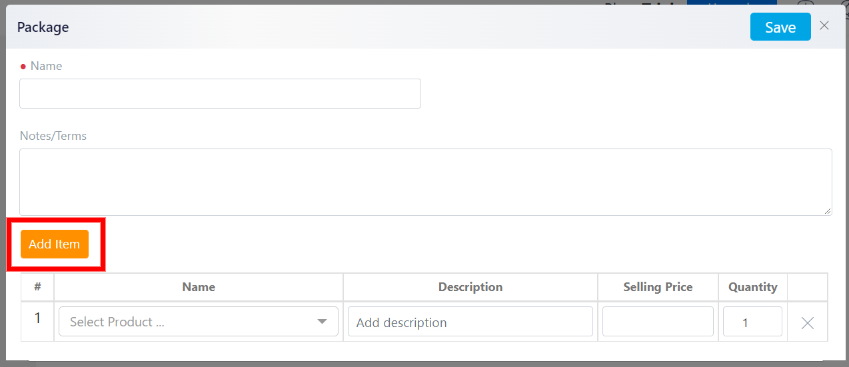 When you're done, click on Save, and the package will be added to your list.