RunSensible can function as an essential tool for creating, sending, and finalizing contracts. But first, you'll need to simplify the process by creating a template. Once you create a contract template for each category, you can use it for all your contracts.
Let's go to Settings from the top right side of the screen.
Under Customize, click on Contract Template.

This is a list of your contract templates. Click on Add Contract.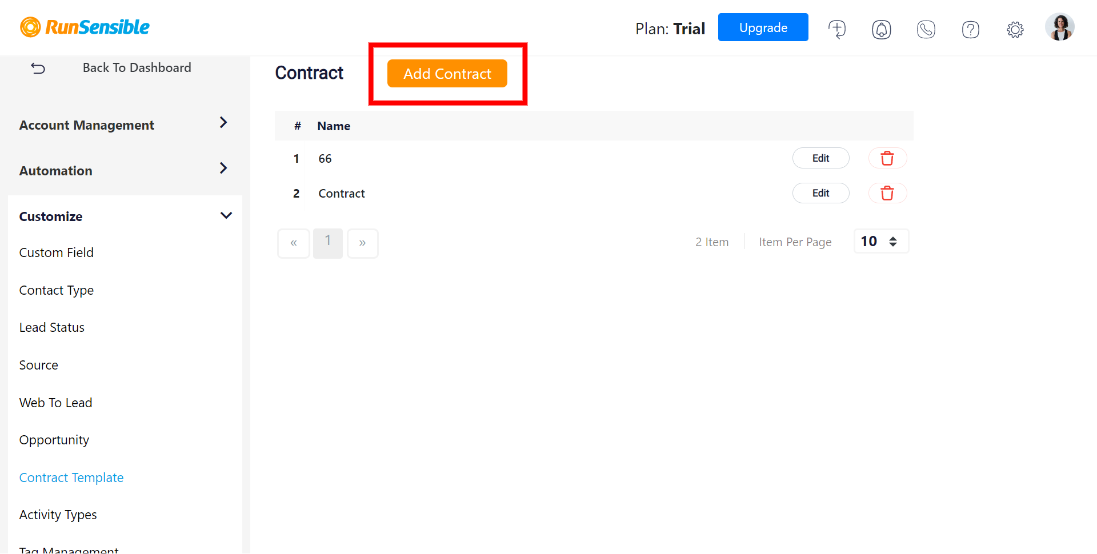 Choose a role for your contract recipient. You can add multiple recipients based on your contract. Click on Next.

Now, you have to write the content of your contract. If you already have a document, click on Update Your File. Otherwise, click on Use Text Editor.

Start by writing the body of your contract.
Then, choose mentions to add to the contract. Mentions are the variables that change based on the contact recipient.
When you're done, click on Save, and the contract will be added to your list.